Staycation
Posted on October 04 2019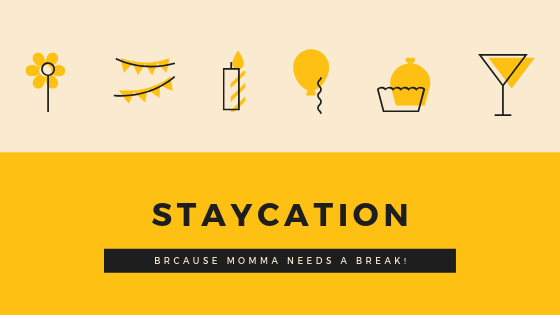 Buh-bye! By the time Friday comes this momma is ready to kick back and do absolutely nothing. However, the way my motherhood is set up, that is virtually impossible. I recently conducted a poll on the Llama Momma IG and a lot of mothers wish they could travel! No surprise there. I know a lot of us daydream about complete silence , not hearing your name called and being able to walk around bra-less. Budgets can be a little tight so traveling around the world may not be in the plans right about now, but there are other things you can do to get the rest and relaxation you need without breaking the bank. Below are a couple of stay-cation ideas that keep a few dollars in your pocket.
Drive at least 2 hours away from home and be a tourist in new city. Sometimes it helps to be physically away from your responsibilities. If you're too close to home you may rationalize coming back, but in the event of an emergency at least you're not too far away.Try different restaurants, explore new stores, and buy yourself one item. A blouse. Lipstick. Something. You're bound to spend that same $20 on your children or husband. Spend something on you.
Did you know that cosmetology schools offer discounted services? You can get a $300 color, cut, and style for $100. They also have manicure and pedicures, as well as makeup, and waxing. Naturally the services are discounted because the students are learning, but you can always request a more experienced student who is closer to graduating their class. It's a great way to get a mommy makeover with breaking the bank.
Call out sick. You need a mental health day! It does wonders for you and your family. Take your child to school or daycare as you normally would and take the day for yourself. Go back to bed or head to the gym. You MUST have a delicious lunch at your favorite spot that you don't have to share with anyone. Get your nails or hair done. You can even binge watch ID or Snapped. Do whatever you want to do the whole day, but take a day. You deserve it and NEED it.
Try these easy stay-cation tips out and tell us what you think! If you have any of your own stay-cation ideas leave them in comments! We'd love to read the,