One Day I Will Forgive Myself
Posted on October 15 2019
For Harrison James Toler and every mother who has carried and lost a child in her womb:

I used to write all the time. It was a sweet release for me. Therapy even. It's been years since I have written my thoughts on anything and I wish I could say that I was picking up where I left off with a passage of humor or light heartedness. Instead I am here with the raw truth. Pain that cannot be explained unless you've lived it and a bond and a love that only a mother could ever know.

Miscarriage. Of all the words in the English language, I think this word is in the top 3 list of words that I despise. It's also a word that varies in meaning upon circumstance and the individual.
You had a shot but no more because you're pregnancy didn't end with a crying newborn being placed in your arms.
It's so much more than that. So much deeper.

You become the 1 in 4 of women who suffered a life shattering loss of a child who didn't make it to your arms as they took their first breath and cried for the first time.
Miscarriage. To some , this word means an "almost" baby, as though you've only lost the potential for having a baby.

I became the 1 in 4 of women, for the second time. I became the mother who not only was grieving the loss of my child but grieving the entire future I had envisioned with them. I grieve for all the days and all the memories I will never get to have.

As soon as my two pink lines appeared, I fell in love instantly with my new son or daughter. I've had a rocky road the last few years, including a previous miscarriage and to me this was my rainbow baby. It is understood that the beauty of a rainbow does not mean that there was never a storm. Often times when a rainbow appears we are still in the midst of the storm and dealing with its aftermath but the beauty of a rainbow shines on to remind us all that something beautiful and full of life has appeared in the midst of the darkness.

Although this pregnancy was unplanned and happened at what seemed to be all the wrong times, I was hopeful but also paralyzed with fear that this pregnancy would also end with loss.

You don't know fear as an expecting mother who has been forever scarred by a miscarriage in the past until you're expecting again and have hope but also a nagging sense of fear in the back of your mind that never really goes away. You find yourself looking at the toilet paper every time you pee to make sure there are no signs of blood anywhere on the tissue. Every cramp you have you wonder omg is this the beginning of another miscarriage? Every doctors appointment you worry if anything will come up to suggest a miscarriage and every ultrasound you hold your breath secretly until you see the little flicker of life on the screen. This fear is crippling.
My belly grew every single week. I was beginning to feel at ease that all was well and shortly I would be handed my crying newborn.

It was a Friday afternoon and my entire world stopped on a dime.


I went into my ultrasound hopeful. It had been a great day so far and this day was only going to get better. I laid back on the table and held my breath until I could see my little flicker of life. I don't remember ever taking a breath of my own, because there was no flicker to be seen. Instead of taking a breath, I gasped with sobs. How could this be happening again? What am I doing wrong? How could a loving God who loves children take mine once again? He was supposed to be a merciful God and after everything I had already been through once, he had gotten my hopes up and crushed me mercilessly.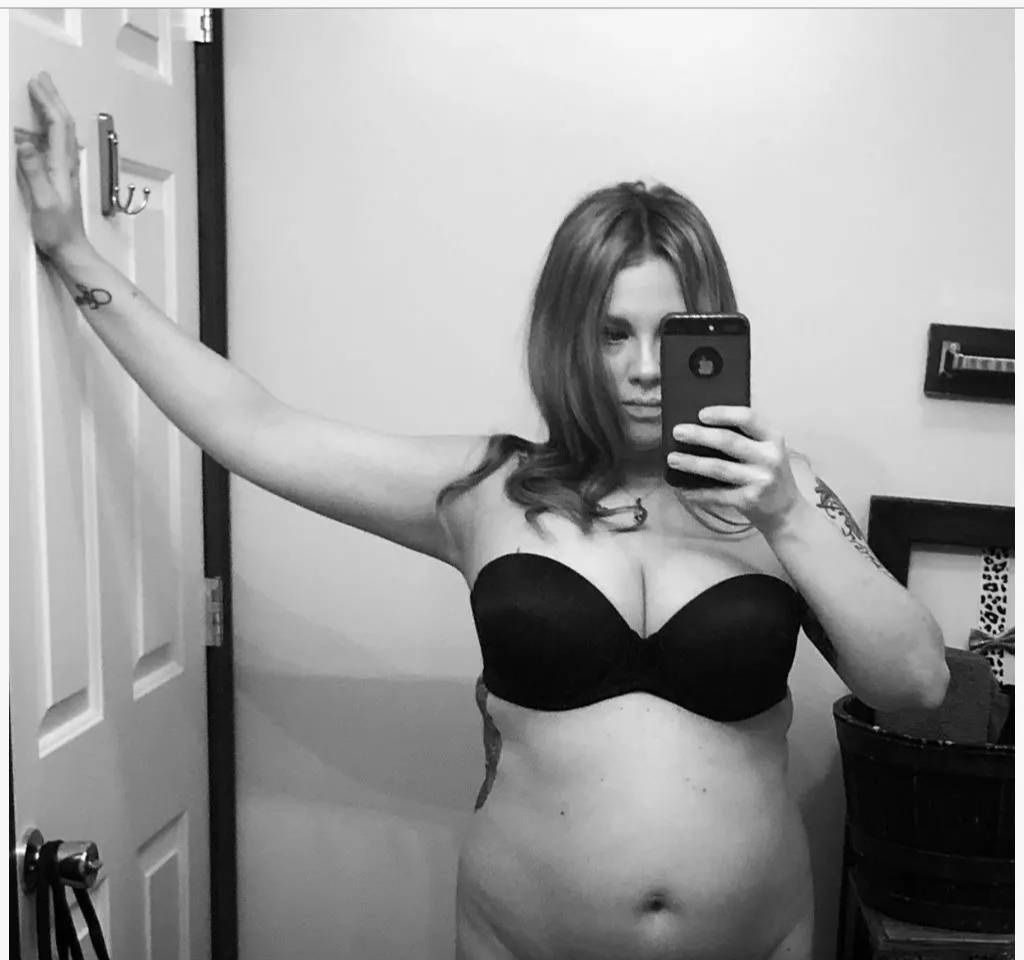 I am a statistic of miscarriage in women but I will not be defined as such. I am a mother who carried her unborn son until he was called for reasons I'll never know. He was loved and he still is. That will never die. He will never be forgotten. He lived inside of me and he still does just a little differently now. Although I struggle still, I choose to turn my pain into something positive. I carried the greatest gift of all within me. Life. If that's not something to be proud of then I don't know what is.
-Cora Thomas
"One day I will forgive myself."
I was flooded with an overwhelming amount of emotions that I couldn't even begin to process. My head was spinning and my heart was bleeding with pain from the inside out. A pain that burned through every vein in my body. Breathing became difficult and to be honest I didn't care if I ever breathed again.

The following week I had a D&C. I went to the hospital and was handed paperwork on death certificates and tissues to wipe my tears instead of my crying newborn. I left the hospital with a hole in my soul and a folder full of papers on miscarriage and discharge instructions instead of holding my newborn on my lap. I went home alone that day as a mother who had lost a child in her womb. Not just any child, but my son.


It's been two weeks tomorrow since I became just an empty vessel without my son inside of me and every day brings tears and emptiness.

Miscarriage can make you a bitter person. It can make you feel guilty for feeling things like jealousy and hate. You can be having a good day and you think to yourself that you're going to finally have a good day and then it hits you like a ton of bricks. It literally knocks the wind out of you. Sometimes because you see a new mom with a newborn at the store or you see a commercial on tv with a baby or sometimes for no reason at all. I have left Walmart for this reason. I left my whole cart and blamed it on dog food. I have turned the channel because I didn't want to see a newborn baby.

I think we all could use a little more honesty when it comes to miscarriage. I hide behind a smile and a waterfall of pain every single day. I still feel like shit and I'm going to for awhile or maybe forever to an extent. I say to everyone that I'm doing ok but am I really? I'd like to think that yes I am but I have moments that I am not so sure and it's ok. It's on my mind nonstop but I carry a smile behind the hurt. I have to.

I went to my post op check up and let me just be completely honest, I have no idea how they didn't commit me to the psych ward right then and there. Weeks before I was sitting in a room full of pregnant women with my growing belly. We all had the happiness of life growing inside of us. This week I was sitting in a room full of pregnant women with a womb that had been sucked and scraped of my growing life a week before. I hated them all. I envied them all. I was being tortured it seemed. It was raw. It was my new fresh hell that had become my life and I found myself asking God what I had possibly done to deserve this. I fought tears til I couldn't and by the grace of God they called my name just as the tears started to fall.

I often wonder what my son would have looked like. I imagine him to have grown to be tall like his daddy. I picture blonde hair like me, eyes that can see through to your very soul like his daddy's. Fat chipmunk cheeks like mine and stubborn. Oh so stubborn like his momma and his daddy but with a love so so deep like the love his dad and I share.

I often picture a fussy baby at nite with me swaying in the living room to Ed Sheehan's song, "Perfect" or Chris Stapleton's, "Millionaire" as his daddy comes to join and sway with us. Or a little boy with a ball cap on just like his dad wears, watching his daddy work on cars in the garage wanting to help. Or a little Taz who is bound and determined to destroy his 3 older sisters things. Total perfect chaos.

A new baby is like the beginning of all things anew. Wonder. Hope and a dream of every possibility.

I am a statistic of miscarriage in women but I will not be defined as such. I am a mother who carried her unborn son until he was called for reasons I'll never know. He was loved and he still is. That will never die. He will never be forgotten. He lived inside of me and he still does just a little differently now. Although I struggle still, I choose to turn my pain into something positive. I carried the greatest gift of all within me. Life. If that's not something to be proud of then I don't know what is.

One day I will forgive myself. I'd like to think that I'm on a pretty well paved road to that already. Eventually, I will quit wondering if I ate too much junk and not enough vegetables? Did I drink too much decaf coffee (because there is a trace of caffeine still in decaf)? Did I not exercise enough or get enough sleep? One day I will stop replaying every situation over and over in my head that may have contributed to my time cut short on my preganacy. I will accept that this was out of my control because it was.

Harrison James Toler, you loved me every second of your life and I'll love you every second for the rest of mine. You are still and always will be my baby boy, only instead of me carrying you in this life you are carrying me every single day.

Due date April 26, 2020
Went to be with his older sister September 10, 2019
instagram: @corathomas