FMLA MADE EASY
Posted on May 15 2019
4 BASIC GUIDELINES YOU NEED TO KNOW
The world of FMLA can be confusing and leave a lot of mothers questioning their pay, time and return. Below you will find important information that every employer is federally regulated by. Though these are the base guidelines, employers do have the flexibility to abide by their own policies after the federal FMLA minimum has been established.
You can take up to 12 weeks of unpaid leave. Most women use sick days or vacation time to cover their "unpaid" period so they can still have income coming in while they are out. You have guaranteed job security for 12 weeks!  Employers have who their own policies for when termination will be enforced after those 12 weeks.
You can use leave intermittently or be on a reduced schedule if you do not want to take your leave all at one time. Parents use this option when they have sick child who has frequent hospital visits.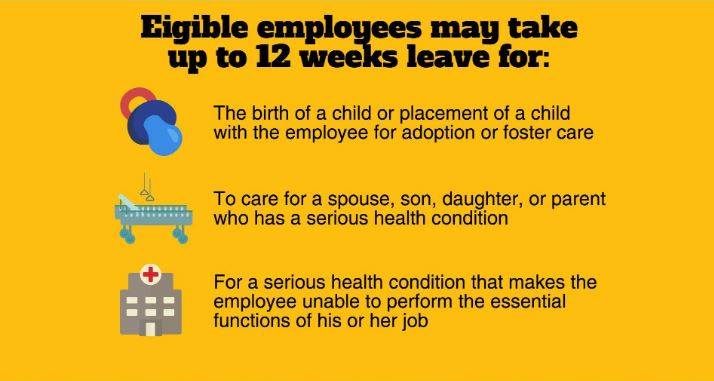 Employers must continue health coverage while the employee is on FMLA leave.
You must be restored to the same job or one nearly identical to it with equivalent pay and benefits, once you return from leave.
Employers cannot retaliate or interfere with your FMLA rights
3. Eligibility Requirements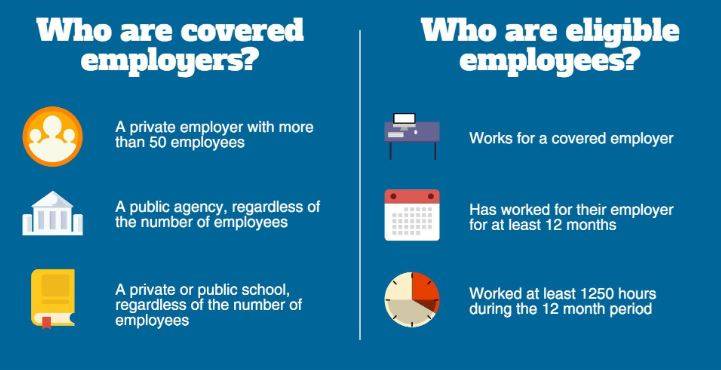 Generally, Employees must give notice 30 days advance notice of need of FMLA leave, but if you can't give 30 days notice be sure to tell your employer ASAP!
You don't have to share your actual medical diagnosis with your employer but you do have to provide enough documentation for your employer to determine if the leave qualifies for FMLA protection.
For example: Sufficient information would be informing the employer that you are unable to perform your job, a family remember cannot preform their job, or hospitalization for additional treatment is needed.
Employers can require periodic information to support the need for leave. Employer must let you know what additional information is needed if they do not accept the information given.
If you haven't enrolled in SHORT TERM DISABILITY with your employer you most certainly should! It replaces a percentage of your income in the event you are unable to work. Either way take it one step at a time. Communicate with your employer and get your leave set up sooner rather than later. We all know babies come when they want to, and this is something you surely don't want to fall through the cracks. There are a lot of moving pieces, but know that YOU GOT THIS! Feel free to email me if you have any questions. I mean seriously this is what I do ALL day.